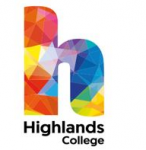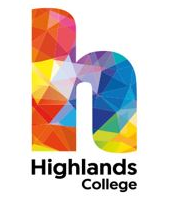 Highlands College
Bezpieczny powrót do College'u poradnik dla rodziców / opiekunów
Rozumiemy, że jest to trudny czas dla wielu z nas. Pomaganie synowi lub córce w utrzymaniu rutyny i skupienia jest pozytywnym sposobem wspierania ich.
Kiedy mój syn / córka wróci do Highlands College?
Bezpieczeństwo naszych studentów jest najważniejsze, więc od 8 czerwca 2020 r. wdrażamy stopniowy powrót do College'u dla wybranych studentów.
Skąd będę wiedzieć, kiedy mój syn / córka ma wrócić?
Studenci nie powinni przychodzić do College'u, chyba że zostaną o to wyraźnie poproszeni. Jeśli istnieje wymóg, aby uczeń przybył, skontaktuje się z nim osobisty opiekun, aby potwierdzić ustalenia.
Jeśli mój syn / córka jest zobowiązany do powrotu do College'u, jakie kroki są podejmowane aby czuli się bezpiecznie?
Przed powrotem do College'u, studenci muszą obejrzeć krótki film przedstawiający nasze nowe środki bezpieczeństwa: https://youtu.be/-8KK0dOcJkg
Zgodnie z wytycznymi COVID- 19 wdrożono obecnie trwający, rozszerzony system dezynfekcji.
Kierownik każdego departamentu przeprowadził oceny ryzyka, które są uaktualniane na bieżąco.
Zmienny rozkład zajęć z regulowanym czasem początu, zakończenia i przerw został wprowadzony w celu ułatwienia zachowania fizycznego dystansu.
Przed otwarciem przeprowadzono inspekcje w celu zapewnienia, że podjęto wszelkie niezbędne środki ostrożności.
Z kim mogę się skontaktować, jeśli mam jakieś pytania lub obawy dotyczące powrotu do College'u?
Do końca semestru, do środy 1 lipca prosimy o kontakt z osobistym opiekunem syna/córki. Pełną listę danych kontaktowych znajdziesz tutaj: : https://bit.ly/HighlandsContacts
Co powinien zrobić mój syn / córka, jeśli źle się czuje?
Zgodnie z zaleceniami rządu w miejscu pracy, jeśli studenci mają objawy, nie mogą przyjść do College i powinny się izolować.
Jeśli twój syn / córka źle się poczuje na terenie College'u i uważa, że ma objawy COVID 19 :
College skontaktuje się z Tobą i odizoluje twojego syna / córkę, czekając na instrukcje dotyczące zabrania ich do domu. Oczekuje się, że natychmiast opuszczą College i wrócą do domu.
Sytuację należy zgłosić do osobistego opiekuna lub kierownika departamentu, który zorganizuje całkowitą dezynfekcje obszaru.
Następnie prosimy o kontakt z infolinią COVID pod numerem 445566 w celu uzyskania dalszych porad i wskazówek. Jeśli wymagana jest dalsza pomoc medyczna, należy przestrzegać normalnych procedur ratownictwa medycznego i wybrać numer 999 lub 612612.
Co zrobić, jeśli mój syn / córka nie jest początkowo wzywana, aby powrócić do College'u?
Wszyscy inni uczniowie powinni nadal mieć dostęp do zdalnego uczenia się z domu.
Niektórzy uczniowie będą teraz czekać na informacje na temat klasyfikacji i kryteriów przyznawania kwalifikacji.Tutorzy będą się w czerwcu kontaktować się z odpowiednimi uczniami, aby potwierdzić ustalenia.