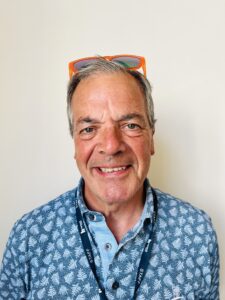 Paul Masterton – Chair
Paul brings an extensive business background to the Board having led large companies in Europe, America and the Far East.  During his career he has successfully built and led management teams, with a focus on mentoring and development.  Additionally, Paul served as CEO for the Durrell Conservation Wildlife Trust and was the founding Chairman for Digital Jersey, the island's digital development agency.
His current non-executive directorships include Insurance Corporation of the Channel Islands, as chairman, 3i Infrastructure, Jersey Development Company and the Channel islands Competition & Regulatory Authority.

John Pinel
John is an ex-Army Colonel having served for 25 years in both the Far East with the Gurkhas and Europe with British troops. He was an instructor at the Army Staff College and commanded 21 Engineer Regiment in Germany. He left the Army in 1995 to take up the post of CEO of Jersey Post International Ltd for 14 years. He was then the Chief Executive of the Jersey Voluntary and Community Sector Ltd for 6 years.
He was the Commander of St John Ambulance Jersey from 2004-2019, Secretary of the Jersey Disability Partnership from 2013 to 2018 and has been a Trustee and Chairman of the Gurkha Welfare Trust Jersey since 2014. All of these were voluntary roles. He has been an independent member of the Highlands College Governing Body since 2013.
Marc Burton MBE is a Fellow of the Chartered Institute of Buildings and is an Executive Director of the Garenne Construction Group responsible for business such as Camerons, RG Falla AFM, Geomarine, Rabeys and AFM.
Marc has been involved in the construction of many significant projects in Jersey including the Jersey Opera House, Albert Pier flats, the Radisson Hotel, Energy Waste Plant, International Finance Centre and most recently was the Project Director for the Jersey General Hospital – Nightingale Wing.
Marc is also the Vice Chairman of the Jersey Cheshire Home and the Jersey Construction Council (JeCC) and previously chaired the JeCC's Education and Training Sub-Committee.  Marc actively promotes training and education within the Garenne Group and is a keen supporter as an employer of Highlands, Skills Jersey and Trackers.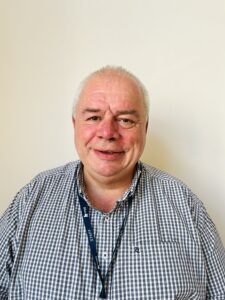 Paul Harding RIBA MIoD
Paul is a Chartered Architect by profession with wide experience in the design and construction industry. He currently sits on the RIBA Professional Standards panel amongst other voluntary positions. He established the Jersey Construction Council being their inaugural Board Chairman for three years and was President of the Association of Jersey Architects for three two-year terms.
Paul is passionate about Further and Higher Vocational Education, joining the Board of Governors in 2003. Between 2012 and 2014 he was Chairman of Governors and currently Chairs the Governors Quality and Standards Committee.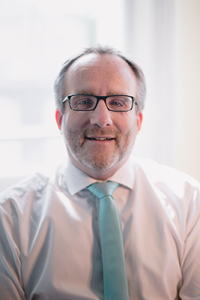 Richard Corrigan
Richard Corrigan was appointed to the role of Chief Officer – Financial Services, Digital and Enterprise in April 2017. Working in the Chief Minister's Department, Richard leads a team of officials in the development and implementation of policy and legislation towards the financial and digital sectors as well as cross-cutting matters of competition and innovation.
Prior to this appointment Richard was Deputy CEO of Jersey Finance Limited, where he led a team promoting Jersey as a well-regulated, internationally co-operative financial centre.
Richard acted as board director for various trust company, fund services and investment management businesses.
He is a member of both the Institute of Directors and the Institute of Financial Services. Richard is Chair of the Governing Board at Highlands College, Jersey and a member of the Prince's Trust Steering Group for Jersey.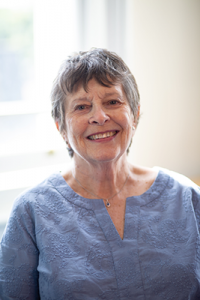 Sylvia Milner
Sylvia Milner has been an Invited Governor since 2015. She is a member of the Safeguarding Committee at Highlands College and has chaired the College's Self-Assessment Report review.
She was a Jurat of the Royal Court of Jersey (a Jersey lay judge) for four years, dealing with a very broad range of criminal and civil matters. Before this she was a doctor, working originally with women and children. She also worked with the Social Security Department and various tribunals. She is currently Chair of a local charity for the disabled.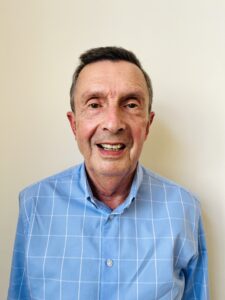 David Elliott
David is the Business Development Director of Voisins Department Store and the Chairman/Founder of the newly formed Jersey Retail Association.  He has had a long career in retailing, particularly department stores, in the UK and Dublin these include Debenhams, Selfridges, Bentalls, and Arnott's holding a variety of senior positions
He came to work in Voisins in 2007, and is passionate about encouraging retailing as a worthwhile career and helped to encourage setting up retail courses on the Highlands' syllabus.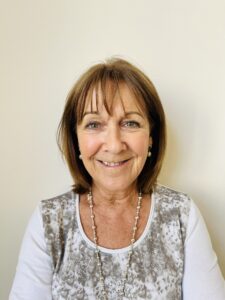 Tina Palmer
Tina has spent most of her career in resourcing and is a Director of ASL Recruitment who offers recruitment services to candidates from school leavers to executive level. ASL also has a specialist division for technical and IT sector. These roles are predominately in financial services. She works with clients as an extension to their in-house team in a way that best suits their needs.
Tina has first-hand knowledge of market trends, working conditions and professional development opportunities across the industry. Tina regularly gives careers advice and guidance to students on a one to one basis and delivers group workshops at local colleges and schools. The workshops look at top tips for CV writing, along with full support through mock interviews and an explanation of the recruitment process.
Tina is an experienced networker who, as a result, has a wide and diverse list of contacts both in Jersey and elsewhere.  She attends a wide variety of functions and seminars on a wide variety of topics including the monthly lunches for Chamber and IOD.
Committee work
Employment Forum (2002 – 2008) the forum were responsible for enabling employment legislation.
JEND (2006 – 2008) Jersey Employment Network on Disability is made up of a growing number of employers in the Island who are committed to providing real jobs for individuals with a disability.
Skills Board (2008 – 2011) – established by the Council Ministers in 2008
​​ The Skills Board was 'employer led' collectively referred to as 'Skills Jersey' skills.je
2015 – Present:          Member of the IOD committee for the Work Shadow Scheme
Oct 2017 – Present:    Member of the Board of Governors – Highlands College
Nov 2018 – Present:   Member of Chamber of Commerce Sub Committee for HR and Training
Dec 2018 – Present:   Member of the Women in Tech Committee via Digital Jersey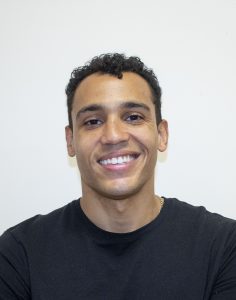 Rholo Mba
Rholo has worked within the financial services industry since 2012, predominately providing investment and wealth planning advice to private clients; trustees and corporates both internationally and locally. A graduate of The University of Liverpool, he started his career in the retail sector, before relocating and settling in Jersey.
He holds a Diploma from the Institute of Chartered Secretaries and Administrators, is a Chartered Member of the Chartered Institute of Securities and Investments (CISI) and sits on the CISI Jersey Branch Committee, a volunteer role, setting standards of professional excellence and integrity for the financial services industry locally.
Rholo has a passion for education, and is an advocate for equality, using his position within the CISI committee to help develop and empower islanders to reach their full potential, supporting schools and other professional bodies in this endeavour.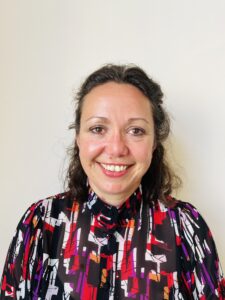 Julie Acey
As the current Head of Strategy at RBS International, Julie Acey has a wealth of leadership and business experience after having spent the last 10 years of her career focussed on developing strategic options and driving stakeholder value. Originally from rural Yorkshire, she was educated at the University of Hull and previously lived in London and Edinburgh before moving to Jersey in 2017.
In her current role at RBSI, Julie has spent a lot of time raising awareness of "purpose". This has allowed her to cultivate a keen awareness of her own purpose and what she stands for, equipping her to bring a passionate interest in equality and diversity to the Board. Regardless of gender, sexuality, race, religion, aptitude, or education, Julie wants people to have ample opportunity to grow, to adventure, and to thrive.
Julie also has a BTEC National Diploma in Business Studies which she used to gain her place at University, qualify as an accountant, and have a successful corporate career. She therefore fully understands the benefit of vocational qualifications and wants to help change the outdated perception that exams are superior to vocational qualifications.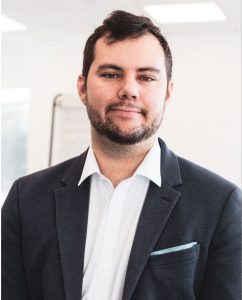 Bradley Le Clercq
Bradley is currently employed as a full-time Graduate Consultant at BDO Greenlight; a position he acquired through his degree with University College Jersey (UCJ) and his consequent work placement.
Bradley achieved a BA (Hons) in Business and Management from UCJ, in partnership with the University of Plymouth. Since joining BDO Greenlight, he has continued to upskill and recently obtained the PRINCE 2 Practitioner qualification.
During his time at Highlands College, Bradley was a student representative to the Board of Governors and became Head Student Representative for the College. He now hopes that his own experiences as an alumnus of the College will help to inform his role on the Board of Governors.
Student Governors
The college caters to a wonderfully diverse body of students and so a Board of Governors that represents and reflects this diversity is essential.
With this in mind, three Student Governors have been welcomed to the Board: Honor Merchant (Level 3 Childcare and Education); Coryal Larose (Level 3 Health and Social Care) and
Oliver Luce (Fda in Childhood Studies).
They come to the roles from a range of both further and higher education courses.