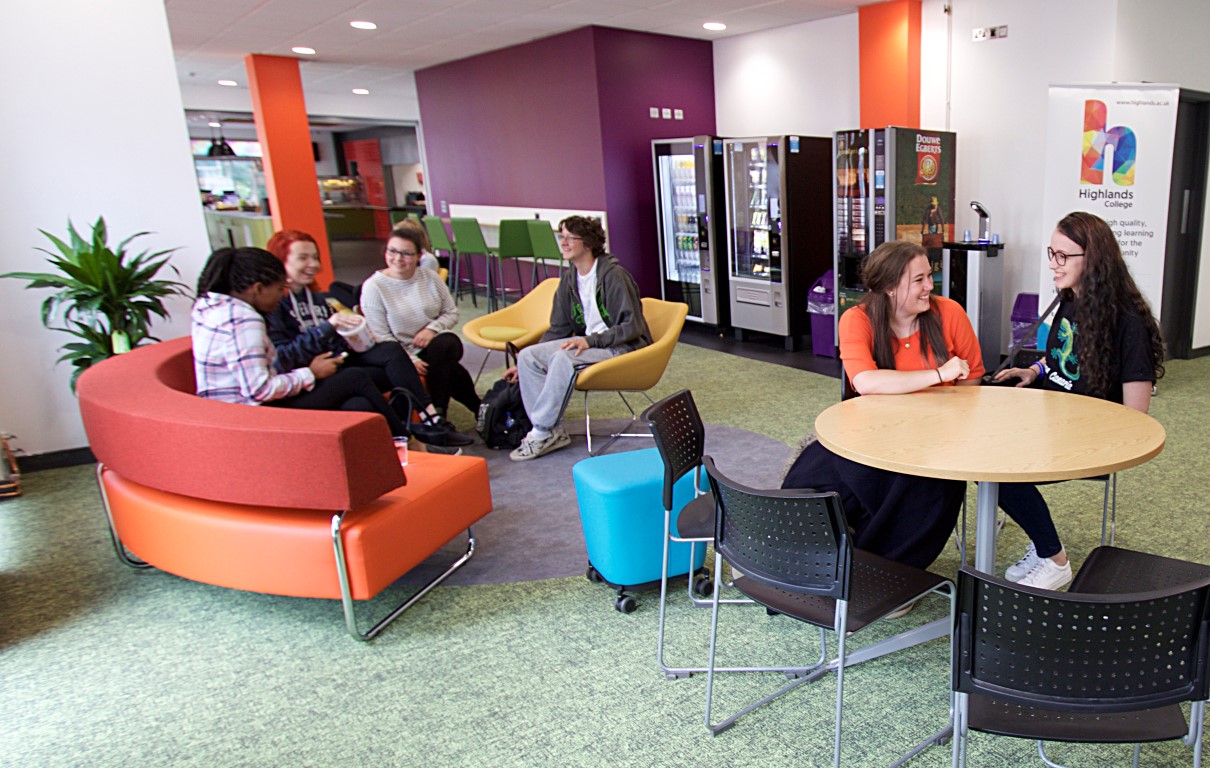 This is the social hub of the College, where you can relax and enjoy the complimentary board games and fantastic menu from Café Connect.
Got a question? No problem, just ask!
Our friendly and experienced team can provide you with support and information on many areas, such as:
Course information
Financial support
Counselling services
Additional learning support
The Student Life team are here to support your well-being and offer emotional and practical support in times of need.
Please contact us, in confidence, using this email address: Student.Life@highlands.ac.uk
Please call us on 01534 608 654 or pop in and see us in the Café Connect Lounge.
Student Voice
Have your say and become part of our influential student voice scheme.
We value the opinions of our students and encourage you to get involved in improving the college experience by providing constructive feedback.  Each College course appoints a Student Rep for their course each year.  4 Student Governors (2 for Highlands 6th and 2 for UCJ) are also elected to represent learners' views on the College Governing Body.
Get Involved in College Life
We know you can bring a lot to college life and want you to be involved as much as possible.
Please ask your tutor how you can help.
Be Yourself and Proud
We understand that every one of our students is different.
That is what makes Highlands College a unique and wonderful place to study. Here at Highlands, we celebrate this and encourage you to value and respect the differences of those around you.
What students can expect from us
Creative teaching that helps them learn
Motivating targets that stretch and challenge students to achieve their potential
Enable students to share responsibility for their own learning, assessment and personal development
Stimulate their curiosity for knowledge through enthusiastic teaching
Role model mastery of skills through exciting practical learning
Address English, maths and digital skills needs of students
Value and promote inclusion, diversity and equality of opportunity
Build positive and collaborative relationships
Provide high-quality constructive and timely feedback to support progression and achievement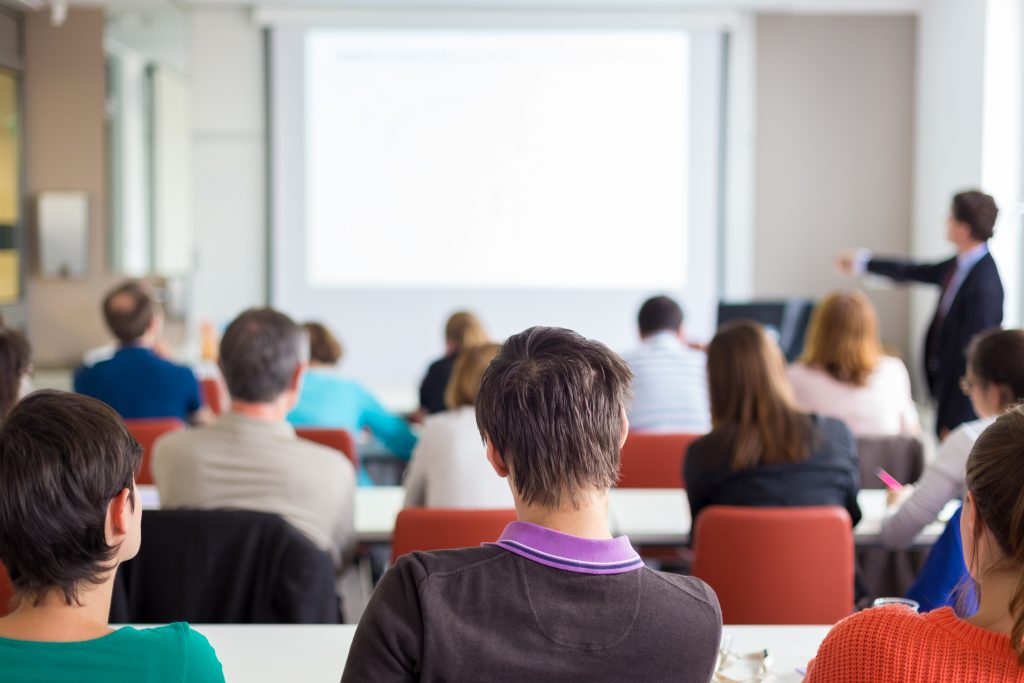 What we expect from Students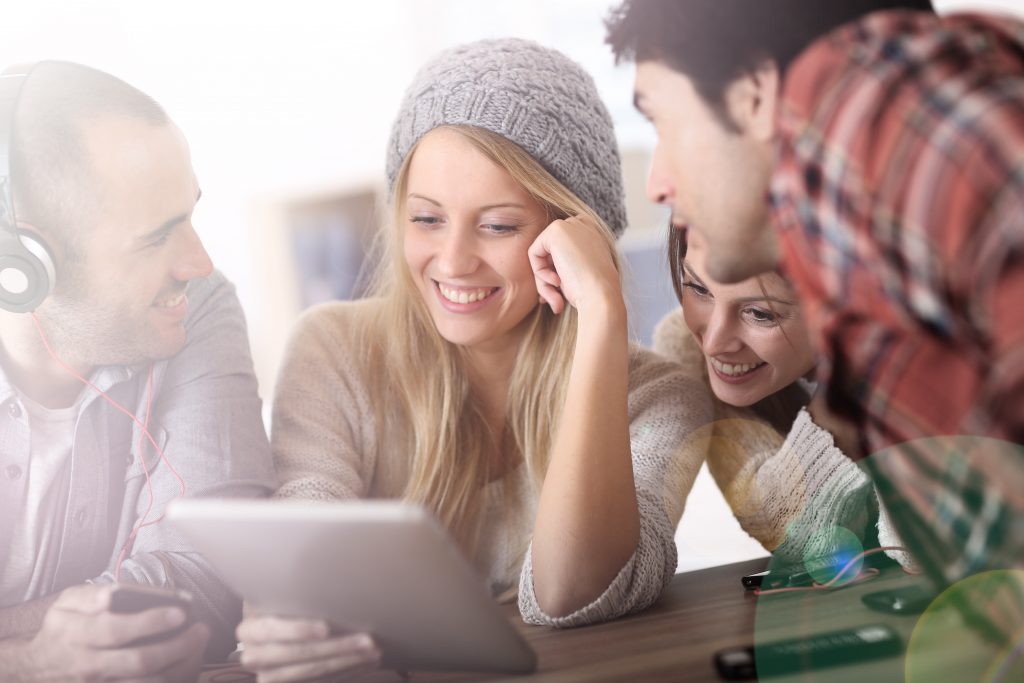 Be honest and co-operative with staff and fellow students
Be punctual for all College and training provider commitments
Complete any homework and coursework by the required deadlines
Maintain a 100% attendance record including any authorised absences
Behave in a mature and appropriate manner to all staff and students on any site, at your work placement and training provider
Let the College, work placement and training provider know of any absence, on the day the absence starts and provide evidence of a reason if required, i.e. medical appointment cards
Wear your I.D. badge AT ALL TIMES (including work placement and training provider, where appropriate)
Provide the College with details of any additional needs you may have that could affect your learning
Attend all examinations (if applicable)
Avoid booking any holidays in term time
Highlands College has a responsibility to ensure that all students are supported, protected and treated fairly.
The department of Education also has a duty to provide policies and procedures on all aspects of safeguarding and to ensure that sections within the Department of Education (which includes Highlands College) are aware of and comply with their responsibilities. This is to ensure that all sections of the Department of Education share the same objectives, helping to keep children and young people safe. Children and young people are referred to as any persons under the age of 19.