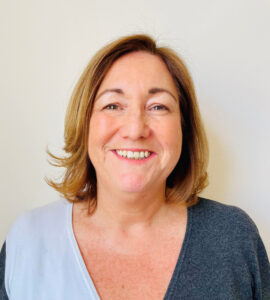 Jo Terry-Marchant – Principal
Jo leads on the strategic development of the College. She enables staff and students to achieve the best outcomes possible. Jo is responsible for driving up standards so that every student whatever their starting point is able to progress and enjoy their learning experience. Under her direction, the College will continue to innovate, whilst offering excellent value for money for the public. Highlands plays a major role in educating and training 1000s of people every year, so it is central to the community's economic and social well-being.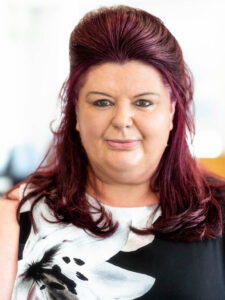 Eileen Buicke-Kelly – Assistant Principal
Eileen is a member of the Senior Leadership Team and has over 20 years of experience in education. Eileen leads on cross College student support services, including, Safeguarding, Enrichment, Wellbeing, Special Educational Needs, Careers and Employability, as well as Teaching and learning.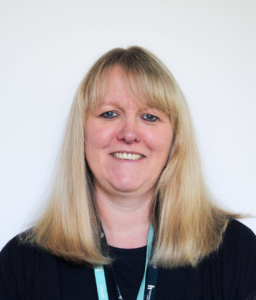 Heather Audoire – Assistant Principal
Heather is the member of the Senior Leadership Team who leads on Quality. She is the strategic and operational lead for high quality teaching and learning alongside curriculum delivery and development at the college. She leads the team of staff who are responsible for the College's quality assurance processes and system.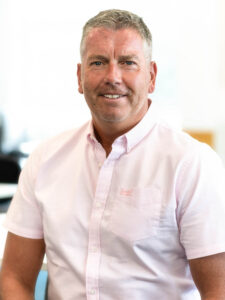 Paul Antonio – Associate Principal for Student Records and Development
Paul is responsible for the management of the College Information Services, Student Records & Examinations teams, and their functions.
He is tasked with developing and maintaining systems and procedures that support the student journey, from application and enrolments, through to achievement and destination data.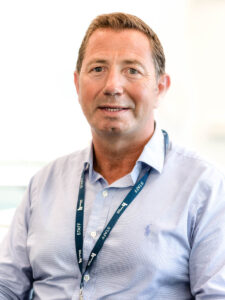 Rob Moy – Deputy Principal Business Services
Rob ensures the operational efficiency of Highlands College and thereby provides the foundation for the delivery of academic learning. He oversees all corporate and curriculum operational activities, including regulatory, governance and statutory matters. Rob is also responsible for the delivery of Capital projects and developing feasibility studies for new facilities and developments.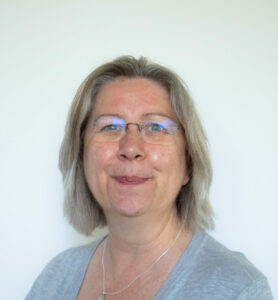 Nicola Brown – Head of Student Life & Designated Safeguarding Lead
Nicola is responsible for the implementation of the student pastoral and welfare service for all Highlands College students. This includes providing leadership of the Student Life Team; striving to provide an outstanding support service for students and working in partnership with external support agencies.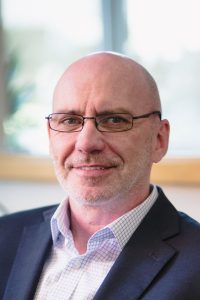 Terry Walters – Head of Digital Services
Terry oversees the Information and Technical Services team and is responsible for the delivery and maintenance of all I.T related services and hardware throughout the college. He ensures the college has the necessary infrastructure and technology to provide quality teaching services to all clients.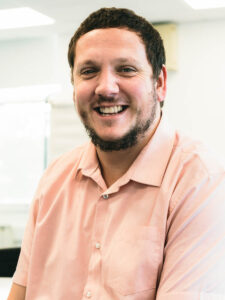 Liam McDermott – Head of Finance
Liam is responsible for the financial planning of the College: he monitors expenditure; allocates departmental budgets; identifies efficiencies; and is also responsible for the collection of any outstanding debt. Additionally, he is first point of contact for any students who may have queries regarding the payment of fees.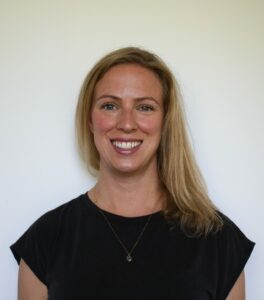 Allison Le Couilliard – Head of Childcare & Animal Management
Allison is the curriculum manager for the full-time Childcare courses and the Level 3 Animal Management course. Allison's responsibilities include leading and supporting the team in delivering engaging courses which meet industry needs and requirements. Allison also supports the delivery of the Childcare courses.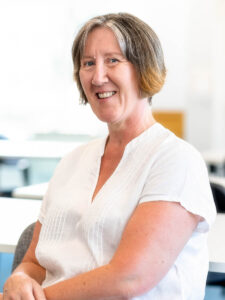 Sharon Ward – Senior Quality Lead / Head of Health and Social Care
Sharon is the Senior Quality Lead in the college. She is responsible for ensuring the validity of quality processes across the college. She works with and supports Heads of Department to meet the quality requirements of their various awarding bodies, therefore supporting the success of students and the college as a whole. She also retains oversight of the Health and Social Care department alongside the Acting Head of department.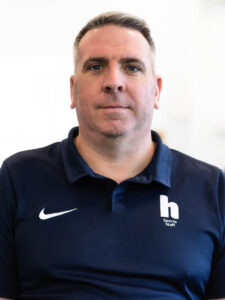 Martin Colley – Head of the Institute of Sport and Uniformed Services
Martin has overall responsibility for all sport and uniformed related courses at level 2 and 3 at Highlands College. The role encompasses leading teaching staff and developing learners' vocational interest in sport or uniformed services. In addition, the role involves the future planning and growth of on island and off-island departmental links and career opportunities.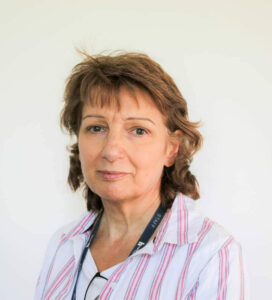 Sue Diggle – Head of Creative Arts
Sue is responsible for the Creative Arts curriculum. The department offers UAL level 3 Extended Diplomas in Art and Design, Media Production, and Performing Arts, as well as the Foundation Diploma in Art and Design for post-18 students that need an additional art qualification to access university. We also offer a Level 2 Jersey Progression Diploma in Creative Arts. Each of our Level 3 courses enables students to gain the UCAS points needed to access higher education should they wish to do so.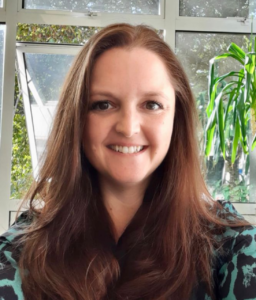 Lucy Fosse – Marketing and Communications Manager
Lucy is responsible for all aspects of marketing for the college and university centre, she also leads on communications and PR activities. This requires the development and implementation of strategic plans to ensure a holistic approach that incorporates all areas of Highlands College and aligns with overarching College priorities.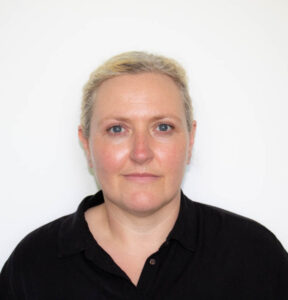 Christine Gavey – Head of Health and Social Care
Christine is responsible for the curriculum for the Health and Social Care Department. They offer both Level 3 BTEC National Extended Diploma and The Jersey Progression Diploma at Level 2, which are full time programmes. The department also offers the opportunity for students to gain the UCAS points needed for entry to study a health-related degree, such as nursing, occupational therapy, psychology, speech therapy, social work, youth work and paramedic science.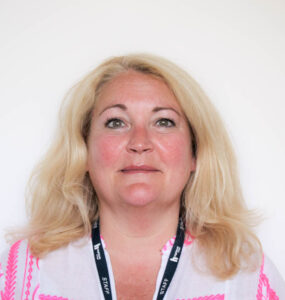 Ellie Johnson – Interim Director of Enterprise & Professional Studies
Ellie works with all Directors and Heads of Departments to ensure the college is achieving income targets, as well as heading up Highlands Professional, where professional courses are provided for businesses and industry. She also oversees the business development function of the college.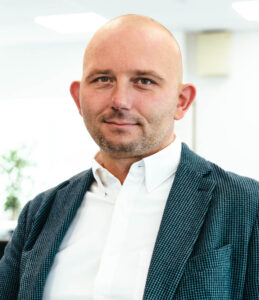 Pawel Kulon – Head of Hairdressing & Beauty Therapy
Powel is responsible for the curriculum and commercial aspects of the Hair and Beauty Department. The department curriculum offer includes both full and part-time Hairdressing, Beauty and Barbering programmes at Levels 2 and 3, and a pre-apprenticeship full time programme. The department also provides a Retail Apprenticeship at Levels 2 and 3 and a broad range of beautiful evening classes. The commercial salons are open weekdays and evenings and offer a wide variety of hair and beauty services.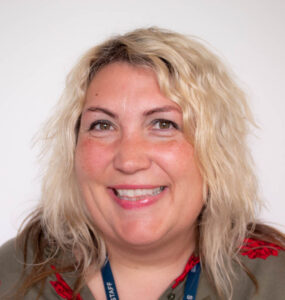 Désirée Madelin – Head of Learning Support and SEND
Desiree is responsible for the Learning Support Service of students with learning difficulties and disabilities on mainstream programmes at the college.  This also includes the leadership and development of the Learning Resource/Library service.
Desiree manages a team of SEND specialists, who support vocational management and staff, to best anticipate and meet the needs of learners in their curriculum planning and delivery.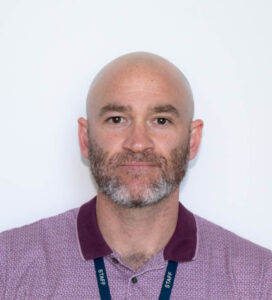 Stephen McGinness – Head of Preparatory Learning
Stephen is responsible for managing the Preparatory Learning area of the College, which includes the Foundation Learning and Pathways courses. He also supports with the Re-Engage provision, which supports learners back into education.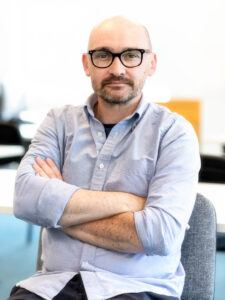 Stuart Philip – Director of Teaching, Learning and Development
Stuart leads the whole-college approach to teaching, learning and assessment, and provides all staff with engaging professional development opportunities to support continuous improvement in line with the objectives of the college strategic plan.

Carrie Sandeman – Business Support Manager
Carrie leads the College Administration Team, providing support to all curriculum departments. She oversees the Administrative/Business Support practices across the whole college, supporting and implementing administration improvements and efficiencies, putting our students at the heart of what we do.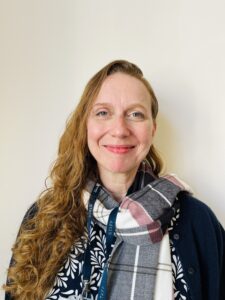 Danielle Schenk – Quality and Compliance Manager (FE)
Danielle is the main point of liaison between the college and its awarding organisations and ensures that the 200+ activities in the college's annual Quality Cycle take place. Danielle manages the college's yearly programme of stakeholder surveys and is responsible for continuous improvement of further education quality assurance and compliance processes.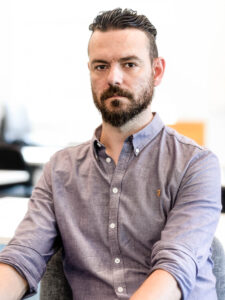 Paul Spencer – Head of Computing
Paul is responsible for overseeing the provision of Information Technology and Digital Games Development courses at Highlands College.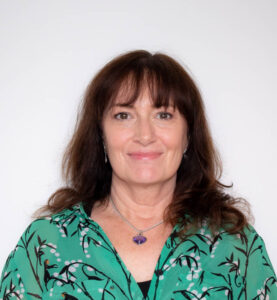 Carol Tyrer – Head of Maths and English
Carol is responsible for managing Maths, English and Science courses in the College for adults and full-time students. Carol also has responsibility for English as a Second Language (ESOL) classes that take part in community venues.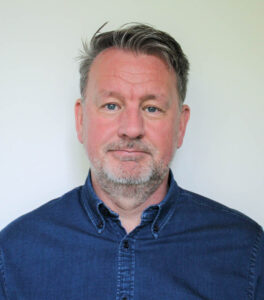 Tony Tyrer- Director of Construction and Engineering, Apprenticeships and 14-16
Tony has overall responsibility for Construction & Engineering along with responsibility for the wider Apprenticeship provision, which encompasses Culinary Arts & Hospitality and Hair and Beauty. He also manages the college's 14-16 provision.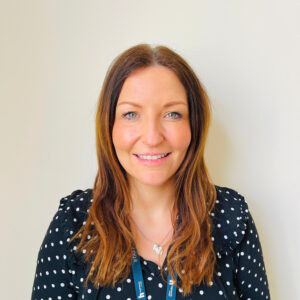 Eilidh McNicoll – Head of Business
Eilidh is the curriculum manager for Level 3 BTEC National Extended Diploma in Business. Eilidh's responsibilities include leading, and supporting the team in delivering an engaging course which also meets industry needs. Eilidh also supports with the delivery of the Business course.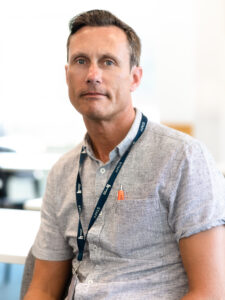 Nathan Watts – Head of Culinary Arts, Hospitality & Tourism
Nathan is responsible for the curriculum and commercial aspects of the culinary arts, tourism & hospitality department. The department curriculum offer includes both full and part-time culinary arts, hospitality & tourism programmes. The Academy restaurant is open to the public two days per week on Wednesday lunch and Thursday evening.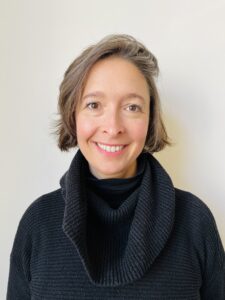 Traci O'Dea – Team Leader for Adult & Community Education
Traci O'Dea is responsible for the diverse and inclusive curriculum of life-enriching courses for adults (eighteen years of age and older). From Portuguese to pottery; from crochet to coding; from dance to Dante, Adult & Community Education hopes to offer courses to pique the interest of all lifelong learners.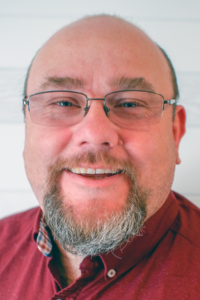 James Bennett – Director of Admissions & Employability & Student Services
James oversees the admissions process for all full-time students which includes working with the islands' secondary schools. With the support of his team, he coordinates taster days, freshers' fairs, and induction programmes to ensure their smooth transition to the College. James is responsible for the development of all aspects of employability for every learner in the College. This includes the delivery and quality of employability programmes, work-related learning, and careers advice & guidance and transitions onward from College.
Additionally James oversees and supports the heads of the Student Life and Learning Support departments.