Highlands College and Government Funded courses
The Government of Jersey has allocated money (through the Fiscal Stimulus and Social Recovery Funds) to support the Island's recovery from the impact of COVID-19 by funding projects which will stimulate the economy.
Highlands College has successfully bid for a percentage of each fund to be able to provide free places on courses to Islanders.
The courses have been chosen specifically to boost productivity, address skills gaps, and support young people, not in education, employment or training after the pandemic.
With this in mind, the courses each have progression routes: this means that on completion you will find an opportunity to further develop your skills and knowledge in this area through the various arms of Highlands College.
The courses are being released in phases so we advise you to keep checking in every so often to see which Social Recovery or Retrain courses have been added.
Did You Know…
Number of students enrolling each year :
Pass rate for Higher Education students :
Pass rate for full-time students in our sixth form :
Highlands ranks 1st within the 199 English Colleges that report achievement rates for apprenticeships :
Students progressing onto employment or further study within 2 months of graduation :
Professional Studies
Highlands Professional Studies Centre is the island's original, and largest, provider of Professional Development courses.  
All professional courses are delivered by expert lecturers in our dedicated centre.  
The courses available through the FSF are varied and numerous, encompassing:  AgilePM, ICSA Foundation Programme (Offshore Finance), Change Management, CIPD at various levels up to and including Level 5, Prince 2, CMI at various levels up to and including Level 5, Coaching, Project Management, Trainer Skills. 
Full information on the FSF courses can be found by clicking on the orange button at the top of this page. 
Visit our Professional Studies page to learn more about other courses on offer and to understand how undertaking a FSF course might be the first step to a new/enhanced career.
900 adults on part-time work-based learning, including apprenticeships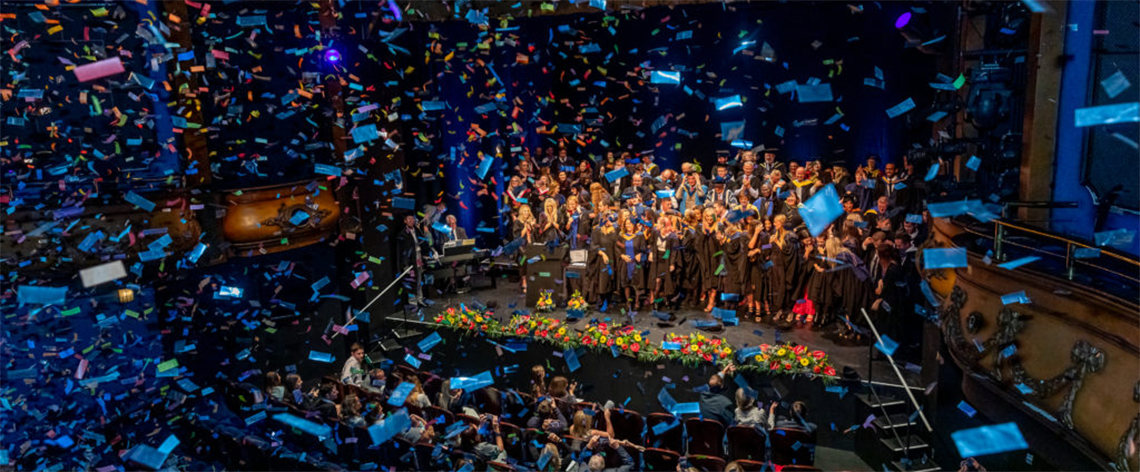 University College Jersey (UCJ)
UCJ is the Higher Education Department at Highlands College. The UCJ team has been delivering degree level education to Jersey students for over 20 years, and the department has grown to accommodate more than 200 full and part time students from all ages and walks of life.  
Our 12 degrees are delivered in partnership with UK universities (University of Plymouth, Sussex University, and London South Bank University). 
We are proud that, year on year, our degree students achieve academic results which far exceed the UK average.   We currently boast a 99% pass rate, with 79.5% of students achieving either a 1st or 2.1 hons degree. 
Many of our students undertake extended, paid, work placements and over 90% move onto employment, or further study within 2 months of graduating. 
We pride ourselves on excellent teaching, small class sizes, good facilities, and a very high level of pastoral care. 
Visit our University College Jersey page to learn more about our offering, and to where a course undertaken through the FSF might lead. 
200 Higher Education students
Sixth Form and Apprenticeships
All our tutors are dual professionals, being both industry certified, as well as qualified in teaching and learning.  
We offer a broad range of courses and our students, together with their tutors, parents, employers and mentors achieve excellent outcomes.  
Over 90% of our students achieve their qualifications (97% for Sixth form) 
We are in the top ten per cent of Further Education Colleges in England when you compare results, and we rank 1st within the 199 English Colleges that report achievement rates for apprenticeships. 
91% Of full-time students progress to further study or employment within 1 month of graduating. 
A FSF course could open doors to an apprenticeship and launch your career. Learn more about our offering to understand where a FSF course might lead.