In 2018, Highlands College was delighted to announce an exciting education partnership between
MasonBreese – Jersey's leading change and project management consultancy – and University College Jersey (UCJ) – the Island's leading provider of higher and further education.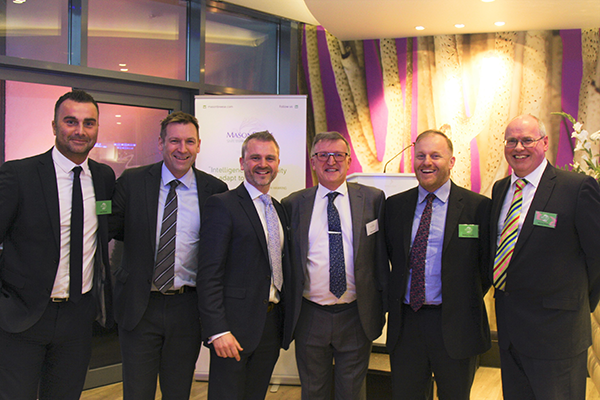 MasonBreese are currently the lead sponsor of UCJ, providing support to the higher education institution and its students. The new partnership enables UCJ to raise its profile through a number of high-profile initiatives and promotional activity, including the UCJ Graduation Ceremony, which is set to take place on Friday 14th September 2018 to celebrate UCJ's class of 2018 graduates.
The partnership also enables the funding of a programme of extracurricular activity, to benefit the lives of UCJ students, whilst boosting the awareness of UCJ in the Island's community. A bright, young team of UCJ ambassadors will be facilitating the programme, which will focus on events-led initiatives such as sporting/recreational activities, volunteering, and providing platforms for students to network within the business community.
In addition to the important work the partnership will achieve with UCJ, sponsorship from MasonBreese will also be used to fund the materials required to run a 6th Form cross-college Student Ambassador Programme. The programme will enable Highlands College to engage with and recruit a team of enthusiastic students who will represent Highlands College with pride and excellence.
About MasonBreese
MasonBreese was founded in 2011 and is Jersey's leading change and project management company, with a presence in both Jersey and London.  MasonBreese specialise in providing experienced Change professionals, from Junior Business Analysts to Senior Project and Programme Managers, who can deliver the change your business needs. They offer a comprehensive change solution service, giving clients access to highly trained, reliable professionals who can assess, interpret, plan and deliver their required changes, both efficiently and effectively.
The MasonBreese Change Academy for graduates provides graduates with the opportunity to become experienced Business Analysts. In combination with their programme of study and mentorship, on the job placements offer invaluable professional experience, whilst enabling businesses to utilise highly educated and motivated individuals to support their project deliveries.