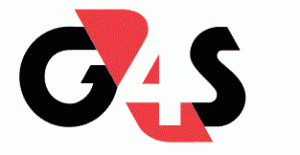 Highlands College sixth form business partnership with G4S
In June 2018, Highlands College and G4S Secure Solutions (Jersey) Limited announced an exciting business partnership that will nurture local talent, tackle the ongoing challenge of skills shortages in the Island and provide career opportunities to the College's 750 sixth form pupils. The partnership includes financial sponsorship coupled with support for the annual 6th Form Prizegiving Ceremony and Festival of Celebration, delivery of a series of career sessions and workshops that will showcase the wide range of G4S career opportunities available to students and the offer of apprenticeships with the company.

About G4S
G4S employs 800 staff in the Channel Islands, 550 of those in Jersey. The scope of careers available, and the size of the business overall, presents both an opportunity and challenge to source skilled personnel across a broad range of disciplines. Many G4S Jersey personnel, including members of the senior management team, are Highlands College Alumni and are fully supportive of the partnership.
Kerry Sharman, Management Accountant (Business and Finance Diploma – Day Release)
Sophie Boxall, FM Commercial Business Manager (Accountancy Exams – Evening Course)
Joe Cairney, Security Systems Manager (Art Foundation Course 2004/5)
Ceri Powell, HR Business Partner (Certificate in Personnel Practice, Chartered Management Diploma Level 5)
Terri Malone, HR Advisor (CIPD Certificate Level 3)
Andrew Kingsland, HR Advisor (Certificate in Personnel Practice)
David Eccles, Cleaning and Facilities Manager (various qualifications including City & Guilds for Cookery, Food Hygiene Certificate, Further Education Teachers Certificate, NVQ Supply & Contract Management and IOSH Managing Safety).