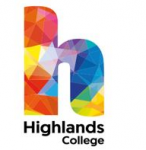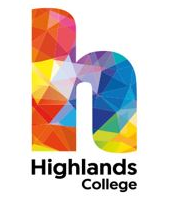 Dear Students and University College Jersey Applicants,
We are writing to inform you of the college's plans for Thursday 13th August (A-Level results day) including the release of summative qualification grades, Higher Education support and our revised process for University College Jersey enrolments.
6th Form Results Collection
Due to physical distancing guidelines, results will be available from Highlands Information Centre during the following time slots:
 Business suite of qualifications: 9:30am – 10:15am
 Creative Arts suite of qualifications (Art, Media & Performing Arts) 10:15am – 11:00am
 Sport and Uniformed Services suite of qualifications 11:00am – 11:45am
 Computing and Games Development suite of qualifications 11:45am – 12:30pm
 All other qualifications 12:30pm – 1:00pm
To maintain social distancing please could we ask that only students enter in to the Information Centre to collect their results.
Students must bring valid photo ID. Results cannot be issued to third parties and must be collected by the student themselves. Any results that are not collected by 2pm will be sent to home addresses by post.
Please note that students studying for the following qualifications have been contacted by one of our teaching teams and notified of their results or alternative arrangements for results collection:
 Health and Social Care suite of qualifications
 Child Care suite of qualifications
 Animal Management qualifications
 Culinary Arts, Hospitality and Tourism suite of qualifications
 Pathways suite of qualifications
 Access to Higher Education
Higher Education Advice on Results day
Our University College Jersey team will be available on Thursday to offer expert advice and guidance in relation to Higher Education in Jersey. For an informal chat and to explore options, please call 01534 608 608 or drop into the Highlands Information Centre (HIC) at any time between 8:30am and 4:00pm
University College Jersey (UCJ) Enrolments
All Highlands 6th Form students who hold conditional offers no longer need to attend college with their results as we will receive these automatically.
We will enrol you on, or soon after, 13th August and contact you with details of your chosen course start dates and times.
Should you decide not to take up an offer of a place, it is essential that you confirm this with the UCJ administrator on ucadmin@highlands.ac.uk before 1st September.
In the meantime, should you wish to discuss your options or find out more about Higher Education in Jersey, our team will be available on Thursday to assist you either in person in the Highlands Information Centre or via telephone on 01534 608 608.
Yours sincerely,
Lee Johnson
Assistant Principal: Curriculum and Quality
T: +44 (0) 1534 608516 | F: +44 (0) 1534 608600
Highlands College, Highlands Lane, St. Saviour, Jersey, JE1 1HL
www.highlands.ac.uk