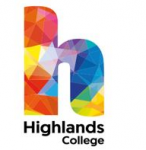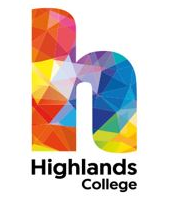 Highlands College
Safe Return to Highlands College
Student Guide
This guide is to give you information about your return to College and how we plan to keep you safe and well. We know that this is a difficult time for many of you. Keeping a routine and focus is a good way to stay positive.
Your safety is important to us. We have put in place a 'Safe Return to College' plan, which is designed to prevent the spread of infection of COVID 19 to students, staff, and others who visit the College.
We have created this document so that we can clearly outline the main parts of this approach that apply to students. It has been developed to make sure that return to College is as safe as possible.
Within this guide, 'Highlands College' means the main site and other buildings, including University College Jersey, Sixth Form College and the Apprenticeship Provision and workshops. Students of the Professional Studies Centre have separate guidance.
When will I return to Highlands College?
We will be having a phased return to Highlands College from 8th June 2020 for selected students.  This means that not everyone will come back on the same day.
How will I know when I am expected to return?
 You will be invited to attend if there is a need for you to complete practical tasks or other tasks to achieve your qualification. You might also be asked to come in if you need to complete work in order to progress to the next year of your studies.
If you are required to return, your personal tutor will contact you directly via TEAMS to confirm arrangements for attending College, including the dates and times for sessions. This will also include information on additional health and safety measures, which will need to be followed while on campus.
You should not attend College unless you have been specifically asked to do so.
If I am required to return to College, what steps are being taken to keep me safe?
Please don't worry. The College has already undergone a deep clean, and an ongoing, enhanced, cleaning regime has been put in place in line with COVID 19 cleaning guidance.
The Head of each Department has developed their own plans to suit their courses and areas in College. These include risk assessments and a Workplace Checklist specifically around COVID 19 Impact and physical distancing. This will be shared with all staff before your return to College to make sure everything is in place.
You will also be briefed before your return about the new ways of working and traveling around College. The risk assessments will be ongoing, and guidelines may have to change as new information comes out, to ensure everyone's safety.
Rolling timetables have been introduced to create space in rooms and buildings for physical distancing. This means that timings of the College day will differ from student to student, and we will have staggered start, finish and break times.
Before the College opens to students, we will be having an inspection conducted by the Children, Young People, Education and Skills Department (CYPES) to check that all necessary precautions have been taken.
What systems are in place if I need to move around the campus?
You should try to limit movement around College and any unnecessary contact where possible across campus. Please don't go into buildings and rooms unless this is necessary.
To reduce contact and to support physical distancing, all staff and students must stay on the left-hand side of corridors and stairways wherever possible and you should use the new entry and exit points within the college. Doors have been marked with signs so that you will know which ones to use to get in and out of buildings.
We need to make sure that you know and have understood the guidelines, so before returning to College, you must take the time to view our short video outlining the new entry and exit points for each building ( https://youtu.be/-8KK0dOcJkg ).
Who do I contact if I have any questions or concerns about returning to College?
We know that you may have worries or difficulties about coming back to College. Your personal tutor is your first point of contact. Please contact them directly if you have any questions or concerns. They will try to answer your questions or direct them to the appropriate person if they are unsure.
What should I do if I feel unwell?
Please do not come into College if you have COVID19 symptoms. Government workplace advice, says that if you are 'symptomatic', you must not come to College and you should self-isolate.
If you become unwell while in College and are concerned that it could be COVID 19 related, you must immediately go home. Report the incident to your Personal Tutor or Head of Department who will arrange for a complete clean of the area because it may have become infected. It is important to look after yourself and others. Once home, you must contact the COVID Helpline on 445566 for further advice and guidance.
If you feel you need further medical support, please use the normal emergency medical procedures and call 999 or 612612.
What if I am not required to return to College yet?
If you are not initially invited to return to College, or if you need to 'shield' for medical reasons, you should continue to access remote learning from home, if you have not yet completed all of your work for the year. Please contact your personal tutor if you need information on tasks to complete.
Some students will now be awaiting information on the grading and award of their qualification, and tutors are currently reviewing guidance from the exam boards. Tutors will be in touch with students during June to confirm the arrangements for the award of individual qualifications, if this is not clear yet.
We very much look forward to having you back on the campus.