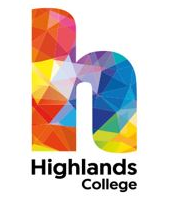 The Highlands College approach to remote learning 
Key Points: 
The College has

established online remote learning systems

to ensure

learning

can

continue

.

 

 

Our tutor

s will use their

professional judgement

to

guide

individual

approaches to

teaching, learning and

assessment.

 

Teaching is

likely to

include a

varied

mix

of practice

including

digital

assignment setting, webi

nars,

chat

discussion

s

,

voice

calls

,

recorded presentations, screen

sharing

and

videoconferenc

ing

as required

.

 
Awarding bodies are regularly updating guidance but will require

clear

evidence of student performance to issue qualifications. 

 

Student

s

should still aim to achieve high grades on assignments whi

l

st working remotely. 

 

T

he use of summative assessment tracking systems

and target setting will still continue.

 

College

assessment activities

related to qualifications

and

statutory

requirements

are

stil

l

necessary.

 

Student attendance

online

and progress with assignment

s will continue to be

record

ed by the College team.

 
Students should aim

to

be online and prepared to learn within usual timetabled slots unless otherwise informed

, this includes meetings such as learning support one to ones. 

 

 

Central College teams will

also

be

contact

with

student

s regularly

,

to

update

our community

and

gather information

; t

his will

enabl

e

the College

to

foster open communication,

learn

from

experience and adapt our practice

.

 

 
Ensuring student progress   
The core purposes of planning, assessment and feedback are to help tutors secure high-quality educational experiences for students. During the remote learning period this practice will continue, albeit in a different form. 
The main focus of assessment activity when online will be on providing formative assessment feedback to students. The purpose of this assessment will be to inform the development of future learning.  Our key principle is that only assessment useful to students will be undertaken. 
Feedback on previous work may be possible, feedback on current and future work is an expectation. However, the tutor's professional judgement will determine how any feedback, including marking, is given. This should be guided by the tutor's evaluation of the learning needs of students and the nature of the activity being undertaken 
Tutors may choose to augment their online provision by providing students with work in physical formats, such as worksheets or activities in textbooks. For some students, this may be necessary in order to meet their needs.  
Tutors will continue to ensure that they are planning activities that are worthwhile. The College has in place arrangements during normal College hours for catch-up discussions tutors and their line managers. These discussions will allow sufficient opportunity for professional reflection on the range of activities being provided for students. 
The College recognises that many students and others in their households will be experiencing significant stress and uncertainty at this time. Remote learning expectations of students will recognise that the demands on parents and other adult members of student's families at present may make it difficult for them to provide an environment conducive to extensive periods of home learning. 
It is particularly important that the College continues to contribute to the welfare and emotional wellbeing of students who are not attending on-site provision. General pastoral and welfare issues may also be integrated appropriately into online lessons. 
Staff who become aware of any safeguarding concerns will continue to follow the College's established safeguarding procedures. 
Permissions and GDPR 
There has been no suspension or relaxation of requirements on Colleges in respect of the protection of personal data. Therefore, we will ensure that we apply existing policies and protocols. 
Recordings of online sessions and interviews with students are defined as protected data under current legislation and cannot be collected, stored or retrieved without permission. Tutors should gain this permission should they intend to use video as a source of assessment evidence of wish to record an online class featuring student participation. 
The role of the Tutor 
Tutors are also facing the same stress and anxiety about their own wellbeing and that of their families, whilst ensuring learning continues remotely. We ask that stakeholders be mindful of this and treat tutors reasonably and fairly. 
Our tutors are asked to: 
M

ake themselves available to students

remotely

within timetabled slots

where possible

 

Continue to

Plan and

provide

learning

opportunities

 

 
Cont

inue

to assess student

performance and feedback as required 

 

Continue to mark assignments and course work

in

line

with awarding body requirements 

 

Cont

inue

to

Mark registers and update

College

records such as Advantage and Esubs

 

Continue to work with stakeholders

such as parents

and external bodies 

 
Tutors may need to make adjustments given the current circumstances , in those cases the Head of Department and Assistant Principal will be made aware, students dually informed of changes.  
The College has also introduced a system of support for tutors online ranging from training, one to one and team meetings alongside a remote working community of practice. This community provides tutors a platform to share ideas and support one another. 
Remote working is new to the College as such we will face challenges, but our aim is clear; Learning continues, and our students are supported.