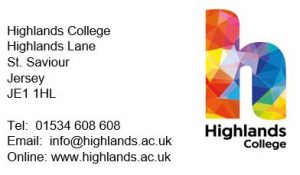 25 March 2020
Dear parents and carers,
During these challenging times, we have been heartened by the positive way that our College
community has engaged with alternative methods of work. The majority of our students have been
working diligently, most often via Office 365 Teams. We continue to monitor their virtual
'attendance' and participation.
Many of our teaching staff are working remotely, also, and we are aware that this could pose
communication challenges. Therefore, I am providing a list of Personal Tutors' email addresses
should you wish to follow up directly with them.
Please note that we are currently still offering remote support services for students. Earlier this year,
we sent you information regarding our support teams and services, and contact details. I attach this
document again for you, should you need it.
Questions around exams, grades and ongoing arrangements will no doubt be pressing for you and
the students. These are extraordinary times that could cause some young people to feel anxious or
isolated; please don't hesitate to get in touch if we can help.
While it is important that the students continue to make progress, everyone's health and wellbeing
is our paramount concern.
Thank you for your ongoing support.
Kind regards,
Joanne Terry-Marchant
Principal