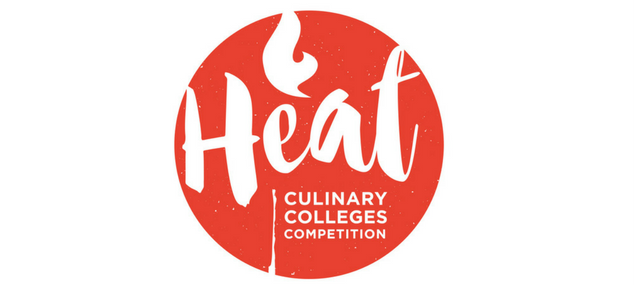 HEAT is a new and exciting Culinary Competition for 2017 where high profile chefs will create a partnership with three leading catering colleges to battle it out in Jersey for the Peter Queree Memorial Cup. Meet the rising stars in the industry from Jersey's Highlands College, Westminster Kingsway College, London and Bradford College, Yorkshire.
HOW IT WORKS
Each college will cook a three-course lunch or dinner that will be judged by four top chefs in the UK catering industry on Tuesday 7th and March 8th at the Highlands Academy Restaurant. Front of house students from each college will be judged on their level of service. Visiting student chefs will also get a chance to explore the Island and they will be taken out and about to see our best local produce at its source.
THE JUDGES
Henry Brosi – Executive Chef at The Dorchester, London
Stephen Scuffell – Executive Chef at Moran Hotels
Andrew Bennett MBE – Director of Food and Beverage at Starwood Hotels & Resorts Worldwide, Inc. Based at The Park Lane Hotel, London
Paul Gayler MBE – Executive Chef at The Lanesborough, London for 22 years and now works as a food consultant.
WHEN?
Tuesday 7th March | 18.30pm Dinner Service: Highlands College Jersey Team, led by Michelin Star Chef Mark Jordan & Chef Lecturer Dominic Farrell – at the Highlands Academy Restaurant | View Highlands Heat Menu >>
Wednesday 8th March | 12.00pm Lunch Service: Westminster Kingsway College London Team, led by Chef Christopher Basten former Executive Chef at Marriott International – at the Highlands Academy Restaurant | View Westminster Heat Menu >>
Wednesday 8th March | 18.30pm Dinner Service: Bradford College Yorkshire with Chef Jordan Taylor (The Bradford Hotel) – at the Highlands Academy Restaurant |  View Bradford Heat Menu >>
TICKETS
Limited tickets are available. BOOK YOUR TICKETS TODAY to avoid disappointment.
Book HEAT Culinary Colleges Competition 2017 Tickets >>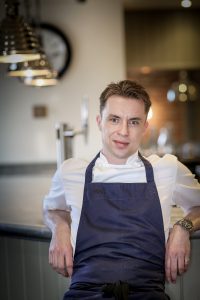 Gala Night
A prestigious gala celebration dinner hosted by James Tanner, Resident chef on ITV's 'The Lorraine Show', will be held on March 9th at the Hotel de France where the winners will be announced and guests will get a chance to enjoy a dinner that includes the best course from each of the college's competition menu.
James has owned a number of very successful restaurants and his latest venture is 'The Kentish Hare' pub restaurant near Tunbridge Wells, which has received several industry accolades.  James' television career began in early 2001 and has now spanned sixteen years. He has four cookery books to his name 'For Chocolate Lovers' and 'Ice Cream' that were co-written with his brother Chris. In 2007 both James and Chris were awarded Honorary Doctorates from Plymouth University for services to Hospitality and Catering.
Book HEAT Gala Dinner tickets >>
Call The Academy Restaurant for more information: +44 (0) 1534 608560 | academy@highlands.ac.uk